The Artisan's Approach™
An approach to Precision Medicine
There is no one-size-fits-all when it comes to medicine. Each patients lifestyle, health history, environment, diet, and genes all differ immensely. Dr. Manchanda, a leading cardiologist, has come up with a custom-fit, personalized approach to your heart. His book, Your Heart House: An Artisan's Approach to Understanding Heart Health, forms the foundation of his innovative and disruptive precision cardiology approach- the "Artisans Approach" to precision cardiology.
"Artisans work at their craft by hand. There's a personal touch to their creations, and no two are exactly alike" says Dr. Manchanda. Similarly, "No two patients are the same. As an artisan and precision medicine expert, I'm not content to follow a cookie-cutter treatment plan. Rather, I think outside the box, and make genomics based, big data driven medical decisions. This allows for a precise care plan while engaging you in your own heart health."
Dr. Manchanda's focus, the heart, is one of the bodies most complex organs. To make heart health understandable, he compares the heart to a house. He uses his Heart House analogy to describe the functions of the heart and any problems associated with it like heart attacks ( volcanic eruption in the plumbing of the heart), murmurs ( malfunctioning of the heart doors) or arrhythmia ( malfunctioning in the heart wiring). Buy the book →
To explore heart health tailored to you, you can click Learn More below, watch our videos, check out our blogs, read Your Heart House: An Artisan's Approach to Understanding Heart Health, or even schedule a meeting with Dr. Aarush Manchanda himself!
Learn More
What Readers Are Saying About YOUR HEART HOUSE
... I like how the book compares the heart to a house because it helps to simplify something very complex into something that is easy to understand. ...January 5, 2018
... Your Heart House is a book for everyone wanting to take better care of their heart health - February 13, 2017
Your Heart House is a book for everyone wanting to take better care of their heart health. The metaphor of the house allows for complex anatomy and physiology points to be easily understood. A truly brilliant and creative approach by Dr. Manchanda!
Makes heart issues more comprehensible. - January 20, 2017
This book really helps me to understand what is going on with my husband's heart. Well written and easy to understand. Anyone with a heart issue would benefit from this book.
Great for everybody to read - December 15, 2016
Very informative. Great for everybody to read. Straight forward approach to heart health.

Read More >
Recent Posts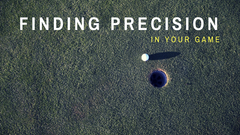 August 17, 2017
Precision medicine and golf share similar attributes. 
A great golfer can identify the rough, challenging areas of the green—such as where the ball digs into the grass.
August 10, 2017
After a game of golf where a player hits all his or her shots just right, they go home happy.
That player enjoyed themselves at the game, so naturally, they have a smile on their face, and they are content with their performance.
The same goes for medicine.
July 27, 2017
Dr. Manchanda believes that medicine and the perfect golf game are the prime examples of what is wrong in medicine today.
When hitting the first golf shot at the course from the driving range, a player uses his or her driver. The goal is simple: to get the ball as close as possible to their target.
July 13, 2017
Medicine and golf are quite similar in the fact that both have specific rules and a similar mission.
Whether it's hitting a perfect 200-yard shot to the green or curing heart disease, the basic guidelines combined with the right algorithm will achieve the desired result.